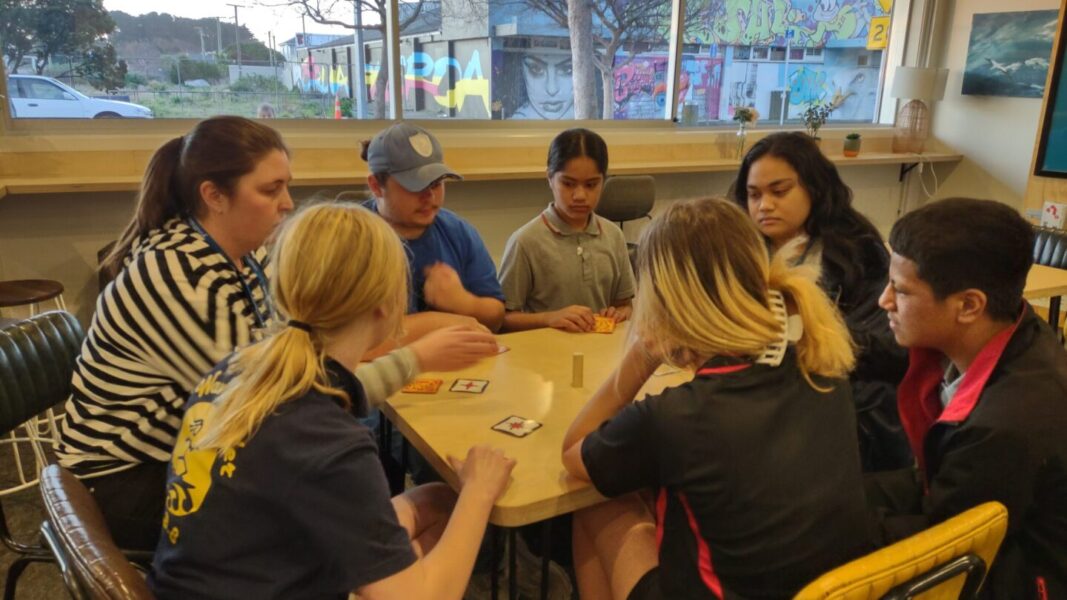 This programme is just for seniors in school, who want to have fun, try new things, all while being able to hang out with peers your own age! There is a wide range of activities all throughout the week, ranging from Kitchen Klub to Craft Club.
Latest Updates
OSCAR Term 4 Plan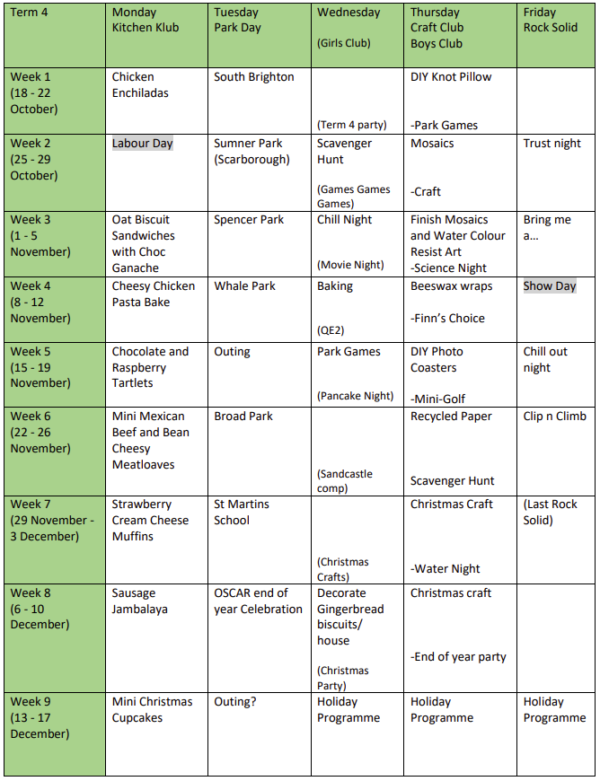 OSCAR Term 3 Plan from Sept 6th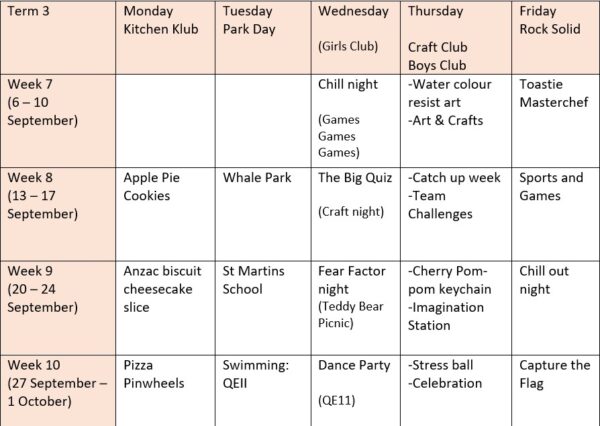 26 Jul 2021
Near the end of term 2 we wished Shelly well as she went on maternity leave and welcomed Hannah Donald on as the new OSCAR coordinator. In her spare time Hannah loves to take her dog out for walks, bake and hang out with her friends. She is passionate about helping young people discover their full potential in life and loves the opportunity to learn and grow from new experiences herself. We hope Hannah enjoys her time as OSCAR coordinator.
26 Feb 2021
27 Jan 2021
Book your place onto our Senior Oscar in 2021 now, by contacting the Oscar Coordinator by email at: rego@yat.org.nz  We'll arrange a Meeting with you and your child, to answer your questions, talk about how it works and show you around the facilities.
This year we'll be doing all the normal sweet activities including Kitchen Klub, Basketball Club (for those keen), Craft Craft, Park Day, and joining Tamatana Boys Club and Kortirotiro Girls Club & Rock Solid for some great social activities!
If you're working or studying, check out the subsidy information at the link below, and many people don't realise they'd qualify  eg: If you have 2 or more children, you need to be earning more than $1,600 per week to not receive any subsidy, or $1,800 per week if you have 3 children:
Out of School Care and Recreation (OSCAR) Subsidy – Work and Income
8 Jul 2020
We have some awesome activities planned for the winter term coming up, including CIRCUS SKILLS WORKSHOPS every TUESDAY in only for Term 3! This has been funded by CreativeNZ and we have a maximum of 20 places for the 10 week term, so there is no extra cost if you're enrolled on our Tuesday Oscar.  The workshops run from 3:30-5:00pm at the Roy Stokes Hall, over the road from our offices, by the Christchurch Circus School and will be learning Aerial Arts: trapeze, silks and lyra, Balancing /equilibristic arts: globes, rola-bola stilts and tightwire and learn acrobatics and juggling arts. The timetable for the rest of the week is:
Mondays: Kitchen Klub
Tuesdays: Circus Skills
Wednesdays: Kōtirotiro Girls Club or Boys Activities
Thursdays: Tamatāne Boys Club or Craft Club
Fridays: Rock Solid
Check out the latest brochure here. We now do pick up's from 5 local schools; Rawhiti, SNBS, NBC, Nova and Chisnallwood, in our 3 modern Hiace 12 seater minivans and many are also eligible for the government subsidy (eg: if you have 2 children, you have to be earning more than $1,600 a week to not get anything).  Register now: https://yat.aimyplus.com/ or email Shelly with any questions: rego@yat.org.nz
30 Jan 2020
A new decade begins and our Senior Oscar is expanding, due to requests, to also pick up students from Chisnallwood Intermediate.  If you're looking for after school care, with a variety of activities, in a nurturing environment and without the little ones, then check out our Senior's Only OSCAR – just for Years 5 – 8!
At $18 a day (or $17 for two or more sibling), including a van pick up from one of the 5 local schools:
South New Brighton
Rawhiti Primary
New Brighton Catholic
Nova Montessori
Chisnallwood Intermediate
We are MSD approved so there's a good chance you may qualify for funding to subsidise the cost of OSCAR too. Fill in a few forms at the beginning of the year, and after that it's easy! Check out what you could receive at:
https://www.workandincome.govt.nz/products/a-z-benefits/oscar-subsidy.html
Full information on our 2020 Brochure and online enrolements at:
24 Jan 2019
Looking for after-school care in 2019? Our OSCAR is a bit different as it's ONLY for School Years 5 – 8 (no little kids), and there's a different programme everyday, including Kitchen Klub, Craft Club, Park Day, Sports Day and optional Basketball. FREE Van Pick up's from Rawhiti Primary, New Brighton Catholic and South New Brighton Primary Schools, and if you work or study, you'll probably qualify for an MSD subsidy! More info on the brochure link, or pop in for a chat!!
21 Jan 2019
OSCAR Subsidy Info:
If you work/study and use holiday programmes or after school OSCAR, you may be eligable for government support and didn't even know it!! If you have one child, you'll be eligible if your gross household income is less than $1,400 a week, for 2 children you'll be eligible on a gross income of $1,600 a week, and 3 children you can earn up to $1,800 a week and still be eligible. Sign up for our holiday programmes or our Senior Oscar (years 5 – 8) for 2019 NOW! Contact them direct to apply:
https://www.workandincome.govt.nz/map/deskfile/extra-help-information/childcare-assistance-tables/oscar-subsidy-current.html
13 Dec 2018
Amazing end to the year with all our Oscar youth and families getting together for a feed, celebration and awards!  We've created some awesome memories, and had so many good times – bring on 2019!!