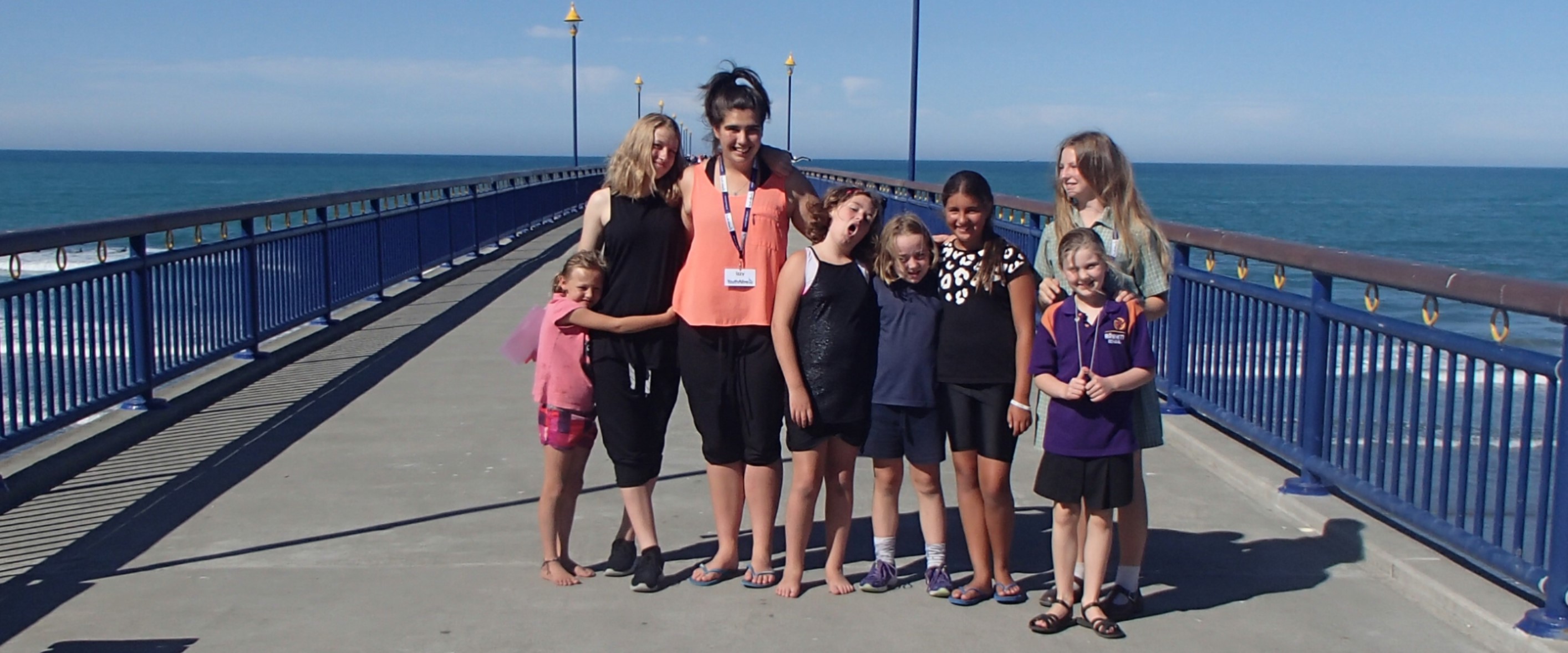 Girls Club is a exactly what it says on the tin - a club for girls!! We will do lots of games, sports, arts and crafts, activities and outings. We'll split off into different ages, and on odd occasions get together with the boys for large activities. So be prepared for some fun times!

Latest Updates
10 Feb 2020
How great does a new decade feel! We have a few changes this year for Boys & Girls Clubs, so here's some updates::
1. We're starting to use new names for these clubs this year.
– Girls Club will also be known as Kōtirotiro, meaning, to be a boy.
– Boys Club will also be known as Tamatāne, meaning, to be a girl.
2. We have many of the same leaders as last year including Paddy & David (Boys Club) and Melissa and Amber-Rose (Girls Club). However, due to last years high numbers, and wanting to use the same space in the building, we have decided to run these clubs on different days:
– Girls Club/Kōtirotiro: Wednesdays 4:00pm – 5:30pm
– Boys Club/Tamatāne: Thursdays 4:00pm – 5:30pm
3. We are now only taking full term enrolments.  This is to bring stability to the club numbers, which helps with planning and running activities, and also helps with our leader ratios.  We currently plan on a maximum of 40 girls and 40 boys per club. Here are the links to the plans this term:
– Girls Club/Kōtirotiro Term Plan
– Boys Club/Tamatāne Term Plan
4. Registration is now $30 per term – INCLUDING the outing! We prefer this paid in one lump sum (if possible) either directly into our bank account, or eftpos. If money is an issue, do chat to us, as we don't want this to stop anyone coming.  To help us with transporting to outings, we're asking parents to drop and pick up children from the venue if possible. If you can't, we'll take a van from our YAT offices.
5. Aimyplus bookings went LIVE TODAY! We're giving you first priority to sign up, by not advertising clubs online until Monday, so if keen, book in quickly!! (payment not necessary on booking) using this link: https://yatclubs.aimyplus.com
4 Oct 2019
Term 4 plan is LIVE – click on the brochure link! It's going to be an awesome end to the year!  Because of our large numbers, we're not taking any NEW registrations for 2019, but if you've been to the previous terms, you're very welcome back. If you've not enrolled for the year, re-register for the term on Aimyplus HERE or on the online registration link.  Any issues, email: rego@yat.org.nz
26 Jul 2019
Unfortunately we have had to close registrations for Boys Club & Girls Club for Term 3, as there are over 50 children at each club. If you'd like to be on the waiting list, please email: rego@yat.org.nz
**Spaces are still available for Kitchen Klub (School Years 5 – 8), Girls Craft Club (School Years 5 – 8), Basketball (School Years 3 – 6) and RISE (School Years 5 – 8).