Youth Alive Trust has been running a weekly Rock Solid club for over 15 years for local intermediates. We will do in-house events, as well as some outings, and also a couple of sleepovers - so get ready for some wild, zanney, funky times that will ROCK your world!
Latest Updates
4 Dec 2019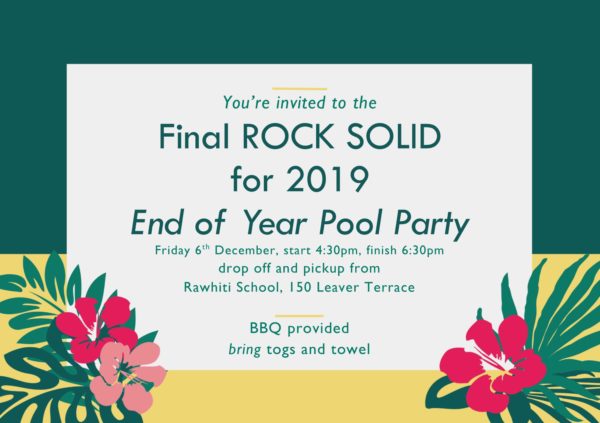 4 Oct 2019
Term 4 plan is LIVE – click on the brochure link to check out the plans! It's going to be an awesome end to the year now that the sun is shinning again and we can get outside!  If you've not enrolled for the year, re-register for the term on Aimyplus HERE or on the online registration link.  Any issues, email: rego@yat.org.nz
26 Jul 2019
Rock Solid's Term 3 plan starts tonight with a Pancake Night!! Everyone old and new is welcome, to just give it a try if you like. Other activities planned this term include 'Battle of the Sexes', Toastie MasterChef and a trip to Ice Skating! See brochure for full details.
Register for this term online.  If you've not signed up via Aimyplus yet, please do, so we have all your medical and contact details. We can't take you on trips unless we have this information!!