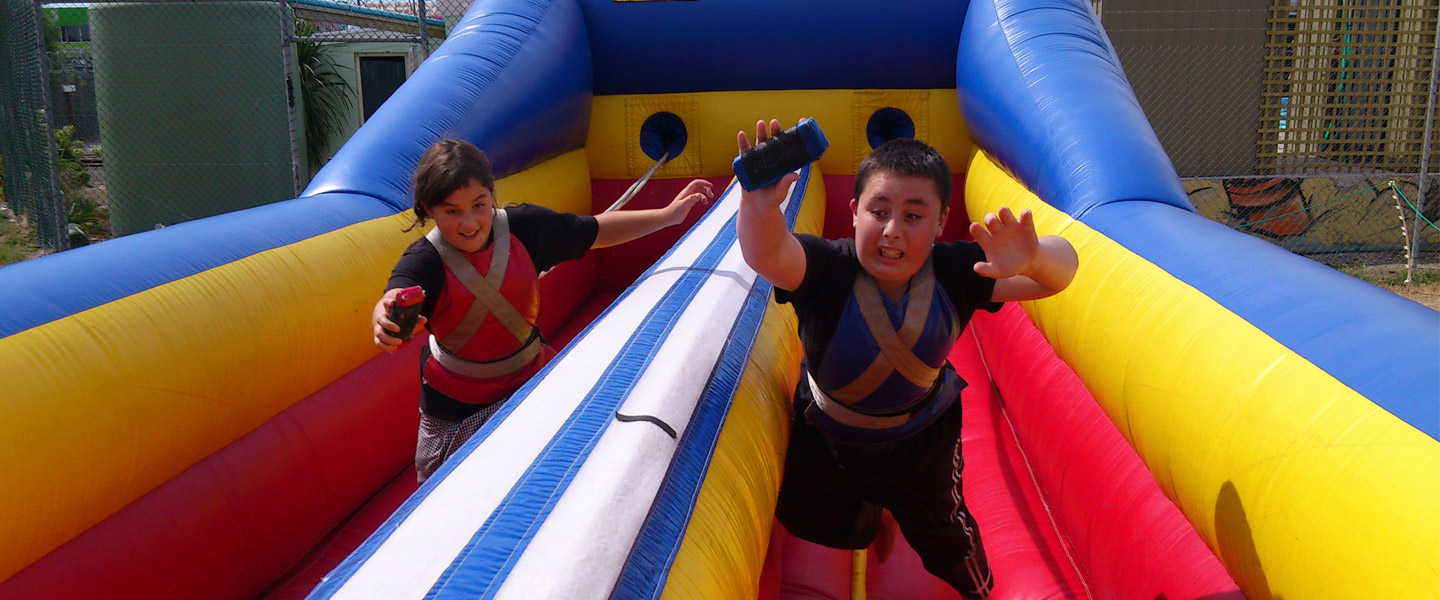 Our youthworkers run school support programmes during the daytime at two of our key local primary schools. At Rawhiti Primary we offer lunchtime support, special events, sports coaching, leadership training, boys groups, girls groups and Big Brother Big Sister mentoring.
Latest Updates
18 Mar 2022
Rawhiti Primary School has two teacher only days just before Easter Weekend, so in response to requests from parents, we're offering two fun days, in the same structure and price as our normal holiday programmes. We have organised some awesome activities including visiting The Oasis for Mini Golf and a VR experience, and Woodend Camp for archery, aerojump, orienteering and wide games! $40 each day, WINZ subsidies available. Limited spaces. Sign up now at: yat.aimyplus.com
If you attend another school that also has teacher only days in on these days – you're more than welcome to register for the programme too!
More info on our full brochure at by CLICKING HERE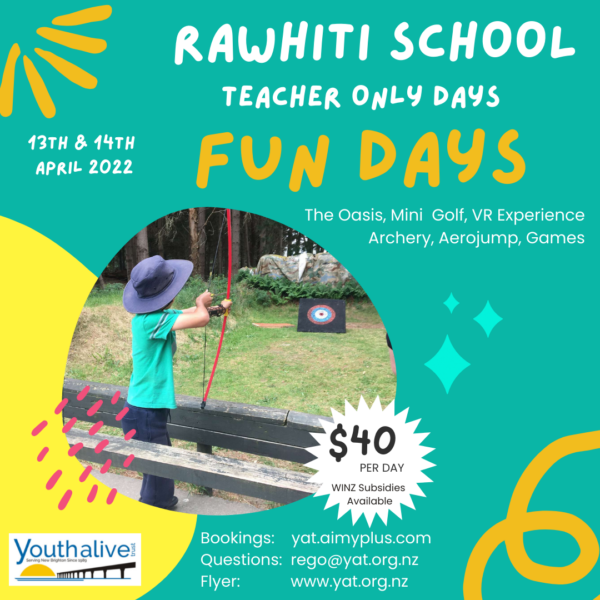 26 Nov 2021
We're celebrating another year of youthwork that Jayden and Melissa have done with students at Rawhiti Primary School. They've ran Boys and Girls Groups, mentoring, coached winter sports, helped with seniors surfing during the summer, been on school camp, ran lunchtime activities and supported these same young people in community programmes too.
Youth work is the process of creating an environment where young people can engage in informal educational activities, support a young person's development and help them build healthy connections with family, peers, and their community. It encompasses role modelling, being accessible to young people and being around to help young people make good choices.
Check out their Rawhiti Youthworkers Report 2021
19 Dec 2020
Jayden Wall and Melissa Moore have been doing some great work with the students this year at Rawhiti School for a collective 16.5 hours a week! Check out their Rawhiti Youthorkers Report 2020 HERE