We appreciate all of the leaders and volunteers who give their time and energy to bring hope to young people in our community! You're a special group of people!
We would like to offer you a FREE YAT Hoodie – thanks for a funding application we submitted to Trillian Foundation. Here is the draft design (although we're currently doing some tweaking). We need to know the answers to these three questions before end of the day on Monday 27th March 2023:
Would you like one? (no offense if not keen or unlikely to wear it)
What colour would you like?
What size would you like?
Emily has the sample colours and sizes which she can show you at clubs this week, or pop into the YAT offices anytime to view them and try them on. Can leave accessible for Sunday if that's the only time you're in.
Please confirm your order with Emily either by text: 020 4125 2362 or email: volunteer@yat.org.nz
The type of hoodie is:
18500 Gildan Heavy Blend Adult Hooded Sweatshirt
Colour Options are (left to right)
Dark Heather, Sport Grey, Navy, Forest Green, Irish Green, Heliconia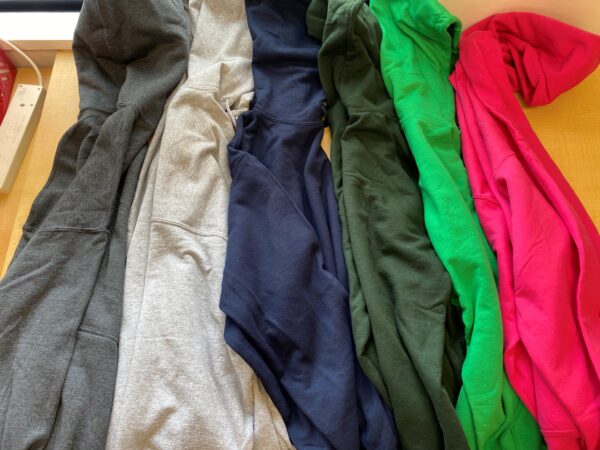 Size Options are Small, all the way to 5XL