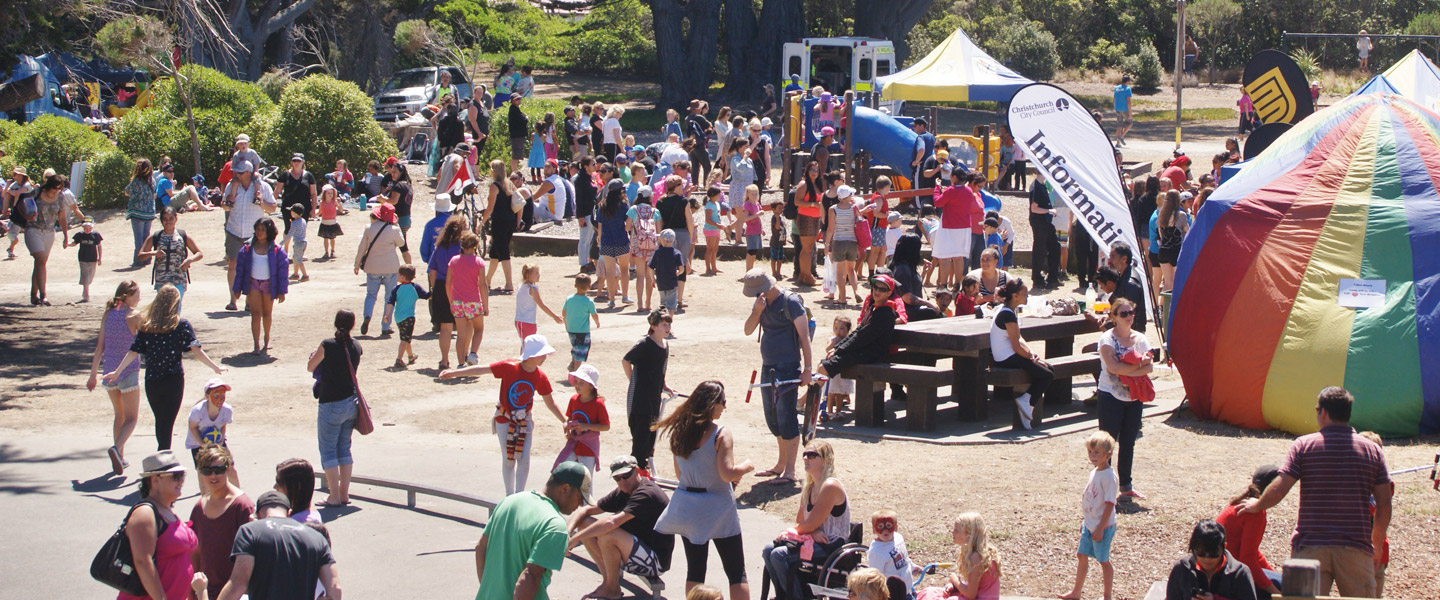 Annual Waitangi Day Event that celebrates everything we love about New Brighton. Organised by local community groups at Thomson Park, there are lots of free activities, have-a-go sports, market stalls, food stalls, bouncy castles, face painting, games, free sausages and a LIVE stage featuring bands.
Latest Updates
1 Feb 2021
Waitangi Monday at Thomson Park – fun for all the family! Live Music stage, sports activities, bouncy castles, face painting, pony rides, water activities ($2), food trucks, market stalls, pre-school zone, archery, crazy bikes, candy floss ($3) and much more!! Give a Youth Alive Trust volunteer a Hi-5 if you see them on the day.
Facebook Event Link: https://fb.me/e/4LiqtmZdH
6 Feb 2018
What an amazing event to be a part of today! Thanks to the 20+ Youth Alive Trust volunteers who helped with Facepainting, Bouncy Castles, Candy Floss, Pre-Schooler Art and the BBQ – you guys are a HUGE blessing to this community, not just today but all year around!  Over 7500 came to the event and it was the best and biggest yet!!  Here's the highlights:
7 Feb 2017
Over 4,000 people and over 30 community groups descended onto Thomson Park to celebrate New Brighton on Waitangi Monday.  The annual 'I Love New Brighton' event was packed with activities, sports, market stalls, live bands and an awesome community atmosphere. Highlights included the Sidecar Rides, the Fire Brigade fire demonstrations, the giant slide, petting zoo and live performances – particularly from the Takumi Japanese Drummers and local youth band, OutLoud, a group of 16 year old girls.  Comments came flooding onto facebook after the event, Alia Eckford wrote, "Amazing!!!!!! Thank you so much!!! What a wonderful idea!!! It's why we live in New Brighton", Brad Swindale wrote, "Thanks so much! Me and my boy love Brighton. I was born and breed and proud to say we are still here. Awesome event – thanks everyone!"  Chris Fortnun, "Such a good event, I can't thank the people enough for giving up their free time.  Those face painter's put in some hard yards – lot's of happy children and families!"  Emma Gustavsson, "Thought we might be there for 30min, stayed for 3 hours-awesome!!!"  The event was coordinated by Youth Alive Trust, New Brighton Project, Rawhiti Community Sports Inc and the Burwood Pegasus Recreation Team, with thanks to funding from Christchurch City Council and Summer of Fun.  More photos can be found on the Facebook Page.
CLICK HERE to read the newspaper report