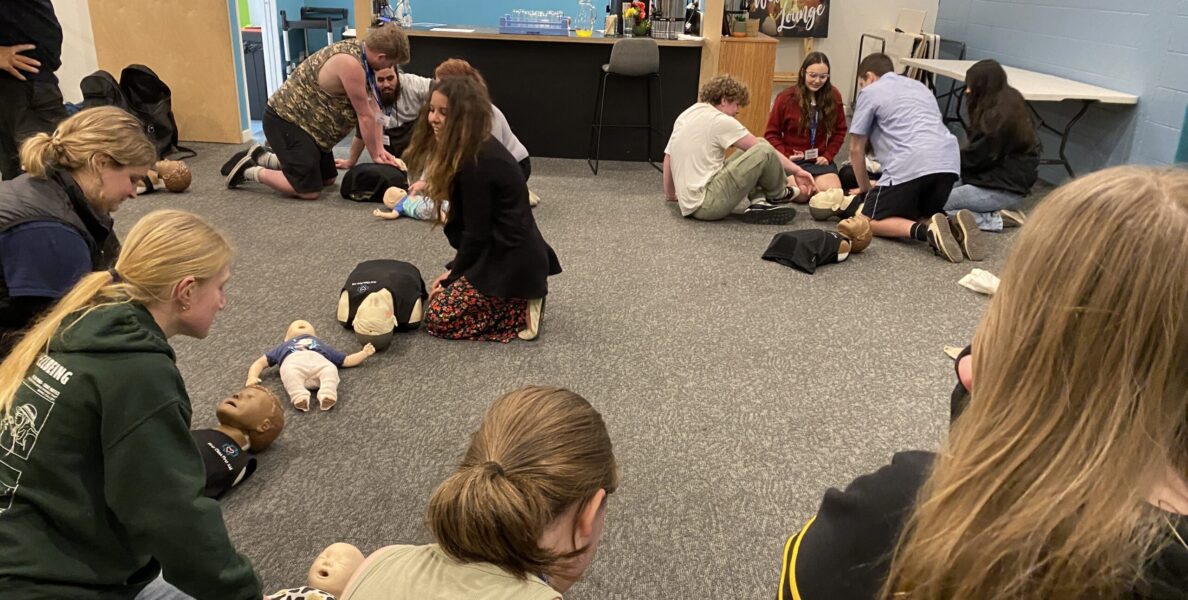 Youth Alive Trust (YAT) programmes would not be possible without our volunteers. As we are a small staff team, so our army of volunteers are a huge support and play a significant role in making their community a better place. They are integral to the running of our programmes and the care of the children/young people that come along.

If you want to volunteer or have any questions regarding at YAT please contact Emily, our Volunteer Coordinator on volunteer@yat.org.nz
Latest Updates
19 Jun 2023
11 Jul 2022
It was New Zealand's National Volunteers' week a couple of weeks ago, and to celebrate Esther (our Volunteer Coordinator) provided our wonderful volunteers who help out at our weekly clubs with a spread before their clubs to thank them.
View this post on Instagram
4 Feb 2022
Youth Alive Trust are needing some extra helpers this year at Beach Campus and were wondering if God was calling any of you into something NEW and FUN this year? We'd love to have some more mature leaders at clubs, to support our staff and the younger volunteers, as well as the children who may not have many good role models. We have particular needs at four of our after school clubs; 1) Kitchen Klub on Mondays from 4pm helping with cooking and baking skills. 2) Basketball Club on Mondays from 3:30pm teaching simple skills 3) Kotirotiro Girls Club on Wednesdays from 4pm, a social club for primary school aged girls and 4) Tamatane Boys Club on Thursdays from 4pm, a social club for primary school aged boyss. If you're interested or would like to chat it through with someone, contact either our volunteer coordinator, Esther, at volunteer@yat.org.nz or browse through our website which has more information about all the clubs and what it means to volunteer.
16 Aug 2021
Our volunteers positions are not paid positions and there should not be any expectation of this changing. However, some programmes or events may offer a koha, but this is not offered for all volunteering and will be communicated in advance.
There is no cost to the volunteer for nearly all training we offer. Training often comes with a meal or snacks, and this again is free for volunteers.
6 Aug 2021
https://www.facebook.com/youthalivetrustnz/posts/4385354458166622
3 Jul 2021
https://www.facebook.com/youthalivetrustnz/posts/4290600037642065
18 Jun 2021
https://www.facebook.com/youthalivetrustnz/posts/4249394325095970
23 Apr 2021
https://www.facebook.com/youthalivetrustnz/posts/4082081975160540
22 Mar 2021
https://www.facebook.com/youthalivetrustnz/posts/3988729827829089
19 Dec 2020
https://www.facebook.com/youthalivetrustnz/posts/3744098888958852