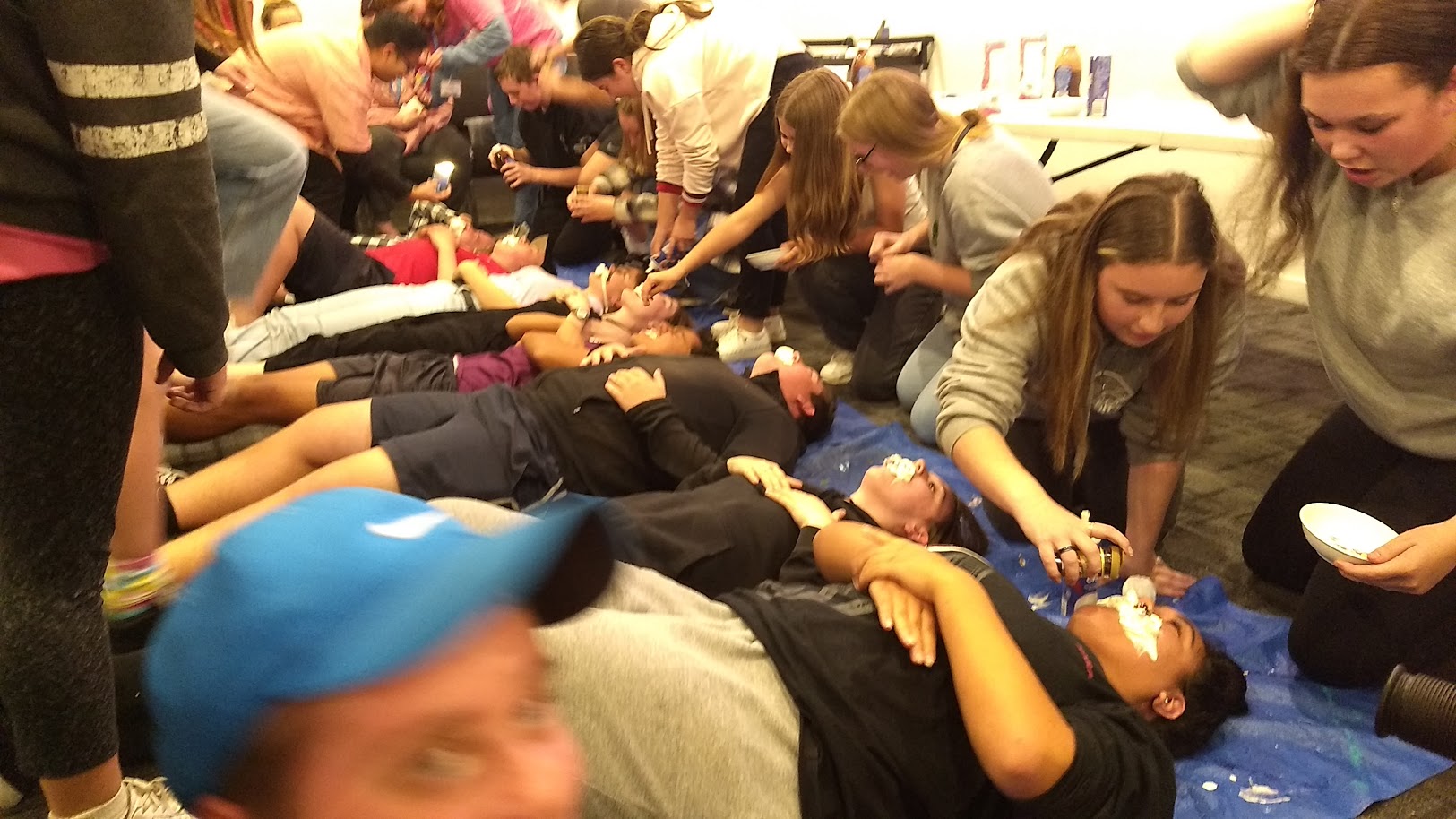 Surge is our weekly Friday night club for teenagers from any local school. We will do challenges such as Fear Factor, Van Challenges, as well as some outings, day trips and camps - we know what it's like to be a teenager so we leave lots of space to catch up with mates and make new friends too!
Latest Updates
18 Oct 2021
We're back and starting Week 1 this term (we normally start Week 2 of Term, because of two weeks of holiday programmes, but Term 4 we start WEEK 1, as we all had a week's break last week, plus Term 4 is a shorter term with a number of public holidays).
We have a heaps of cool activities planned this term, so click on 'Download our Latest Brochure' to check out the plan. Either register for the term via https://yatclubs.aimyplus.com OR pop along for the night to check it out first, and decide if you want to come back! Any registration issues, email: rego@yat.org.nz
26 Jul 2021
Here we go – Term 3! The coordinators have put together a plan and you can make your term bookings online now! OR you can book for the rest of the year, so you don't have to think about it next term. See the term plan by clicking on the 'Download our Latest Brochure' link.  We don't chase people for unpaid term fees, so if you prefer, just contribute $3 towards the clubs you attend each night, or pay $20 for the whole term online. Outing Nights are extra.
NAME: Youth Alive Trust
ANZ: 01-117892-0066444-00
REF: TAM & Child's name
Click 'Register Online' to go to the Aimyplus YAT CLUBS website, and log-in using your normal email and password, or click on New Parent, if you've not registered for any of our programmes before.
To contact the club coordinator, email: paddy.caffell@yat.org.nz 
10 May 2021
Term 2 at Surge kicks off this week! Our staff had have a break after a very busy holiday, including an awesome Teen Breakaway, which was a blast. The full term plan will be uploaded to the website shortly. Just $20 for the term, plus extra's for the outing nights.
Register for the term or the whole of 2021 using your normal log-in and password and chose to Make a Booking at: https://yatclubs.aimyplus.com
Or if you've never registered, click New Parent, complete the information it asks for, then make the booking. It will take a bit of time the first time you register, but after that, bookings are easy as! Email the Surge coordinator at: paddy.caffell@yat.org.nz