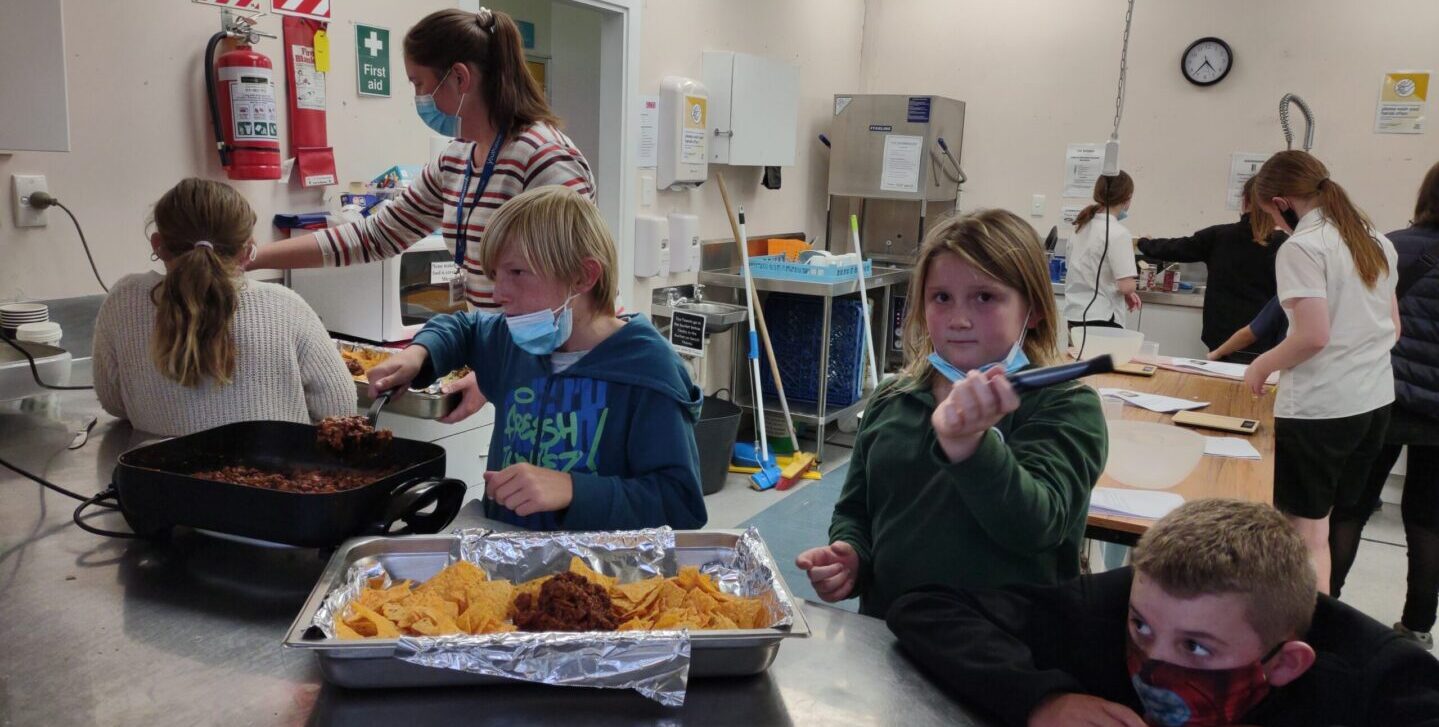 This programme is all about food! It'll teach the basics of cooking and baking, how to make a variety of sweet and savoury delights for you (+ the family!) $50 a term, includes all ingredients.
Latest Updates
4 Feb 2022
We're excited to be starting a new year at Kitchen Club! Hannah and her team have some awesome activities planned including Burgers, Cinnamon Scrolls, Filo Pastries and Ginger Crunch! The full term plan can be found by clicking on the 'download our latest brochure' link. Just $60 for the term includes all ingredients. We will limit spaces if registrations become too high.
Register for the term or the whole of 2022 using your normal log-in and password and chose to Make a Booking at: https://yatclubs.aimyplus.com
Or if you've never registered, click New Parent, complete the information it asks for, then make the booking. It will take a bit of time the first time you register, but after that, bookings are easy as!
*All young people aged over 12 (+3 months), plus volunteers and staff must have a vaccine pass to attend this programme.
Any questions, email: rego@yat.org.nz
18 Oct 2021
We're back and starting Week 1 this term (we normally start Week 2 of Term, because of two weeks of holiday programmes, but Term 4 we start WEEK 1, as we all had a week's break last week, plus Term 4 is a shorter term with a number of public holidays).
We have a heaps of cool activities planned this term, so click on 'Download our Latest Brochure' to check out the plan. Either register for the term via https://yatclubs.aimyplus.com OR pop along for the night to check it out first, and decide if you want to come back! Any registration issues, email: rego@yat.org.nz
26 Jul 2021
Here we go – Term 3! The coordinators have put together a plan and you can make your term bookings online now! OR you can book for the rest of the year, so you don't have to think about it next term. See the term plan by clicking on the 'Download our Latest Brochure' link.  We have very limited new spaces, so if you're unable to register, we may already be full.
Click 'Register Online' to go to the Aimyplus YAT CLUBS website, and log-in using your normal email and password, or click on New Parent, if you've not registered for any of our programmes before.
To contact the club coordinator, email: hannah.donald@yat.org.nz