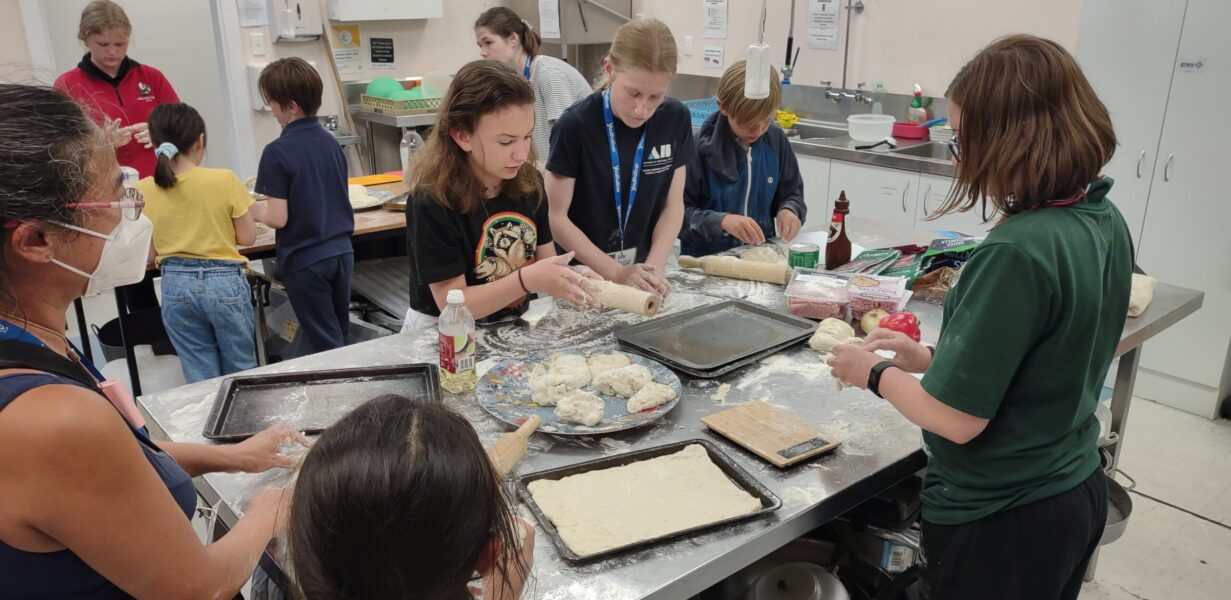 This programme is all about food! It'll teach the basics of cooking and baking, how to make a variety of sweet and savoury delights for you (+ the family!) $60 a term, includes all ingredients. Doors open at 3:20pm.
Latest Updates
1 Feb 2023
Kitchen Klub is back in 2023 and we have an awesome term planned with our same awesome leaders.
Click on the 'Latest Brochure' link to see the term plan.
There are limited spaces, and we will close registrations once full, so please register early if keen using your normal email and password at https://yatclubs.aimyplus.com
If you've not registered for YAT programmes before, click 'New Parent', then complete your profile before making a booking.
Any club registration questions, email: rego@yat.org.nz
3 Oct 2022
Kia ora,
We have had a great time at Kitchen Klub this term. If you would like to see some photos of what we have been getting up to each week here is the link
www.facebook.com/media/set/?set=a.5087001604668567
It has been great creating delicious dishes and teaching some new skills to your wonderful young people.
We have loved meeting some new faces as well and welcoming you to our crazy whanau.
Change of Start & Finish Time!
We are going to be trialling a time change in Term 4.  The start time will be moved back by half an hour, with a new start time of 4:00pm and a new finish time at 5.30pm. We think this will make things easier for you, so you don't have to rush straight from school pick up to get here on time. It will also give the leaders more of a chance to be prepared for when you arrive and help your young people to have some chill out time before they get here too.
We will listen to feedback as we try this new time for this term, when deciding next year if to continue with a 4:00pm start or 3:30pm.
If you didn't receive a recipe book on the final day, Click Here to download it. We do have a couple of hard copies left over too if you would prefer that.
Looking forward to seeing you all again next term. Don't forget to sign up as spaces are limited and we'd love to have you back!
Nga Mihi,
Hannah and the Kitchen Klub team
hannah.donald@yat.org.nz
5 Aug 2022
Term 3 Bookings for Kitchen Klub are now FULL! Sorry if you missed out this term.