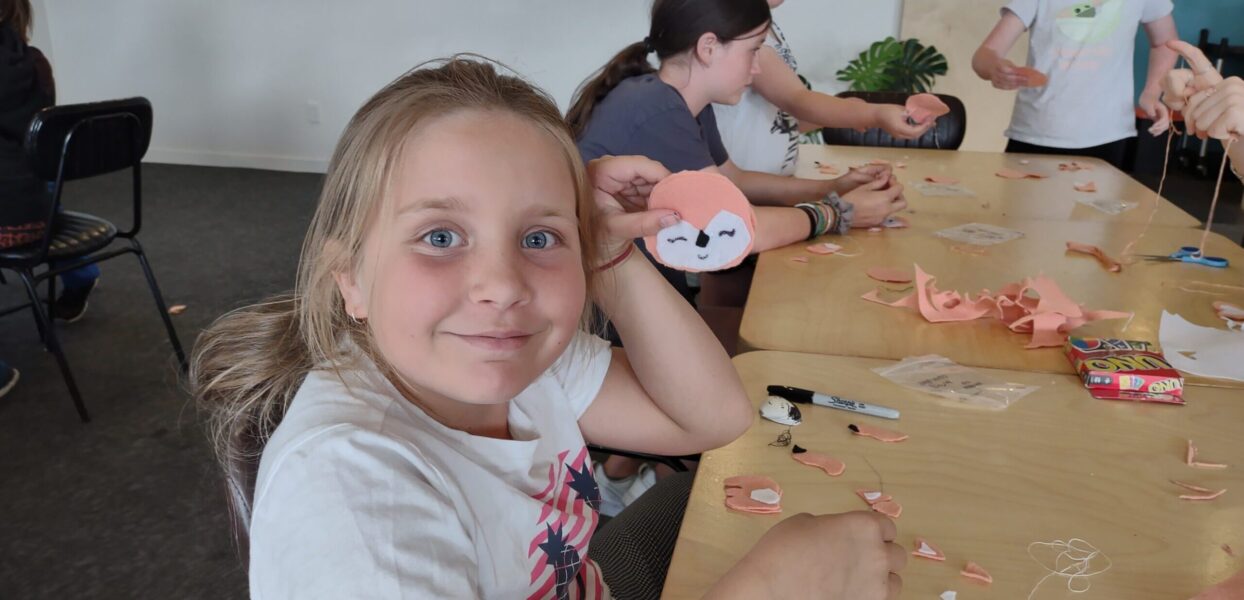 This programme gets you mixing, matching, experimenting and creating with all sorts of materials! Guaranteed fun and laughs with crazy girl leaders! Only $50 a term including all materials. Doors open at 3:50pm.

Latest Updates
1 Feb 2023
Craft Club is back in 2023 and we have an awesome term planned with our same awesome leaders.
Click on the 'Latest Brochure' link to see the term plan.
There are limited spaces, and we will close registrations once full, so please register early if keen using your normal email and password at https://yatclubs.aimyplus.com
If you've not registered for YAT programmes before, click 'New Parent', then complete your profile before making a booking.
Any club registration questions, email: rego@yat.org.nz
3 Oct 2022
Bookings are LIVE for Term 4, and the team have some awesome activities planned including a Scrap Booking, Paint & Sip and Cross Stitch.
Limited spaces, so once we're full, we won't be able to accept new bookings.
Register using your normal log-in and password and chose to Make a Booking at: https://yatclubs.aimyplus.com
7 Jul 2022
Bookings for Craft Club in Term 3 2022 are now live! Shelly and her team have some awesome crafts planned such as Macramé Hearts & Ear Me Earrings with Amy. The full term plan can be found by clicking on the 'download our latest brochure' link. Just $50 for the term includes all material costs. We will limit spaces if registrations become too high. If you have any questions for the coordinator, contact Shelly at: shelly.tangiiti@yat.org.nz.
Register for the term or the whole of 2022 using your normal log-in and password and chose to Make a Booking at: https://yatclubs.aimyplus.com
Or if you've never registered, click New Parent, complete the information it asks for, then make the booking. It will take a bit of time the first time you register, but after that, bookings are easy as! Any questions about the sign-up process or paying fees, contact: rego@yat.org.nz