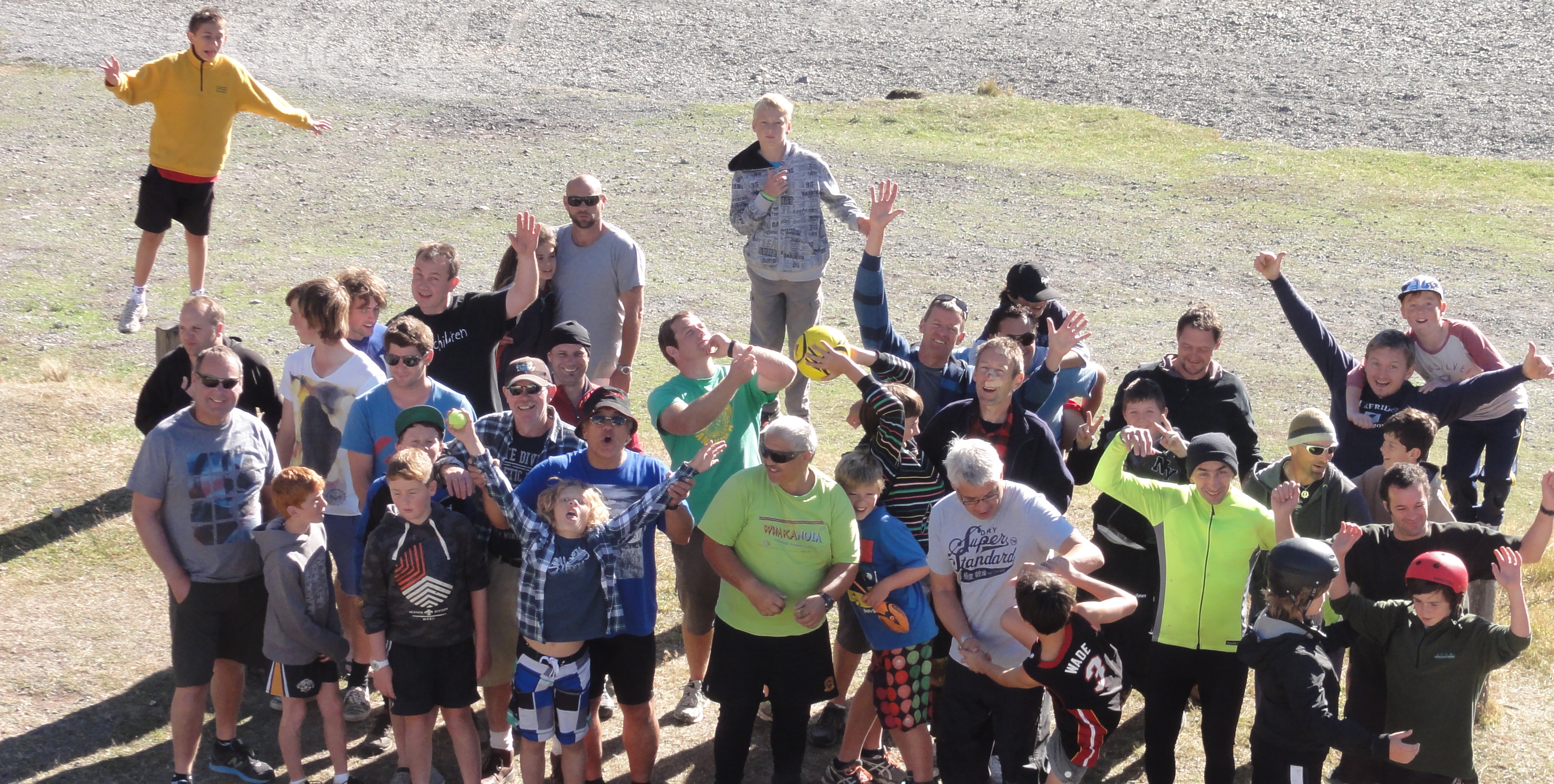 An Annual Camp for Fathers* and Sons to get away from the hustle and bustle of Christchurch, and into the Canterbury High Country for a weekend of activities and the opportunity to spend quality time on one of the most important relationships you'll ever have.
*If dad isn't around we don't want you to miss out, so sign up with a significant male (18+) in your life.
Latest Updates
16 Aug 2022
Lock it in!
We also have a Father & Son Camp planned for 24th-26th Feb 2023 in partnership with Adventure Specialties – more details to come!
13 Feb 2019
Father Son Camp is coming up on the 8th-10th March, we start after work on the Friday with dinner. It's an awesome weekend away for intermediate aged boys and their dads(or fill in dad if real dad isn't around). We head away to the Canterbury high country for a weekend filled with food and outdoor pursuits as well as a few short session to help build on your relationship. Places always fill up fast so register now.
More information and online registration can be found at http://www.youthalivetrust.org.nz/camps/fsc/ or contact Matt Barnes at matt.barnes@yat.org.nz.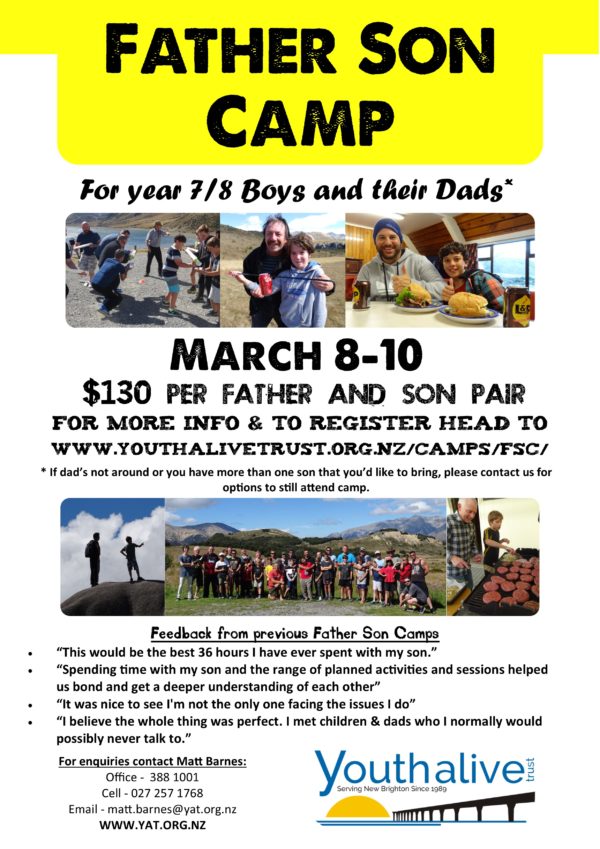 30 Nov 2018
Father Son camp – Intermediates edition for 2019 registrations are now open. Camp is on the 8-10th of March 2019. It's for all school year 7 & 8's and their dad (or a father figure if dad's not around). This is a real highlight on our calendar every year and fills up, so register now to not miss out. Sign up by clicking the online registration button. For more info click the Download registration form button.