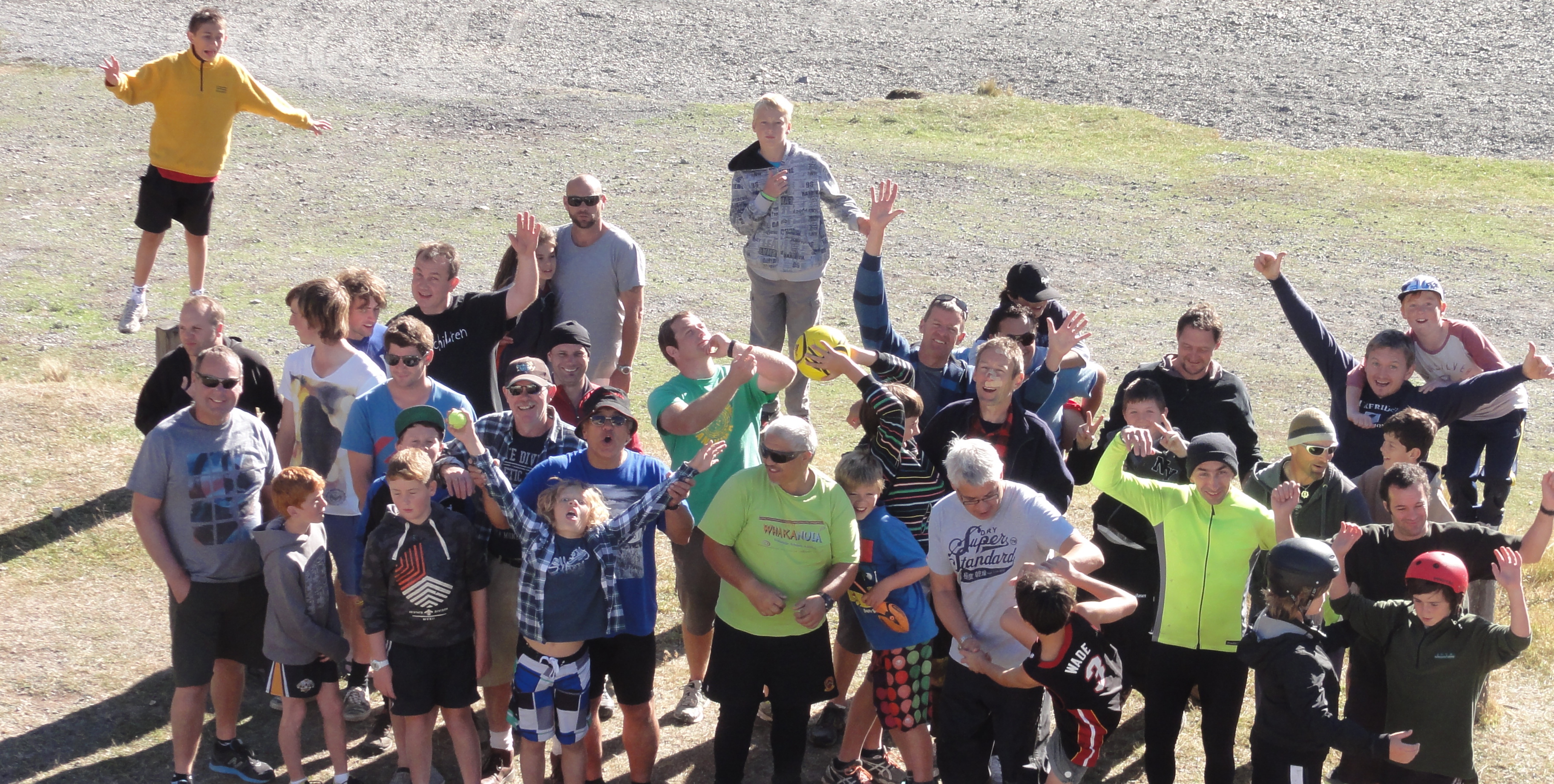 An Annual Camp for Father's and Son's to get away from the hustle and bustle of Christchurch, and into the Canterbury High Country for a weekend of activities and the opportunity to spend quality time on one of the most important relationships you'll ever have.
Latest Updates
5 Apr 2018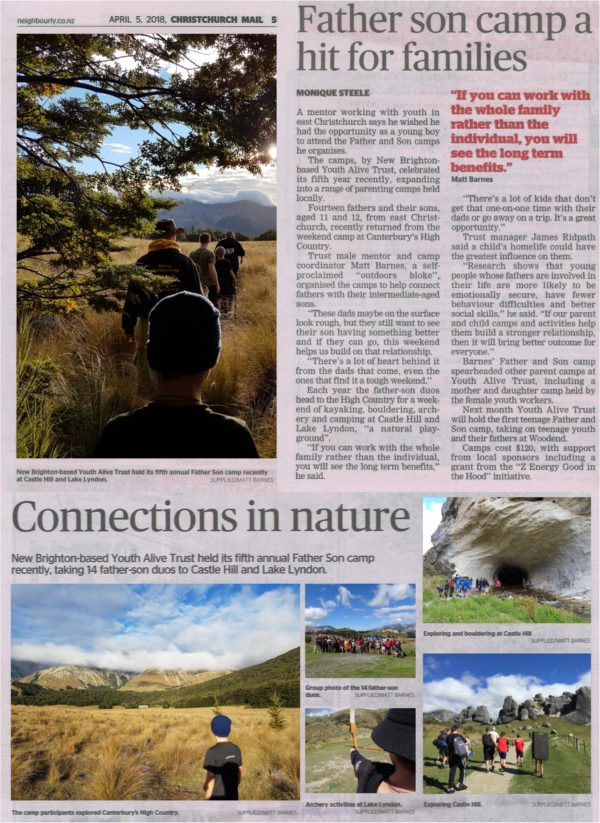 5 Mar 2018
Youth Alive Trust ran its 5th annual Father Son Camp recently, taking 14 dad's and their intermediate aged son away to the Canterbury High Country for a time of bonding, adventure, activities and food. The weekend was a mixture of outdoor activities such as exploring and bouldering at Castle Hill, Kayaking, archery and swimming at Lake Lyndon. They also ran sessions key to the father son relationship like communication skills and how to have difficult conversations. When asked for feedback one dad responded with "My favourite thing about camp was spending time with my son and the range of planned activities and sessions to help us bond and get a deeper understanding of each other." Another dad said "It was great to hear all the dads worry about the same things. lol ." And one of the Boys mentioned that "Camp helped me understand a little better what being a dad is like." Stay tuned for a Father Son Camp for Teens coming soon…
21 Nov 2017
Father Son Camp regos for 2018 are now live, sign up online right now. Camp is now 2 nights and is on the 2-4th March, register now so you don't miss out! It's going to epic! Camp is $120 for each father son pair. Get in quick not to miss out as spaces are limited!