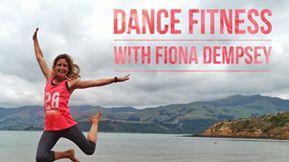 With years of teaching experience, enthusiasm and love for dance, Fi Dempsey's Dance Fitness classes are relaxed, fun and a fantastic workout for EVERYBODY. Just $4 for High Schoolers per classes!
Latest Updates
24 Jul 2017
Join Fi Dempsey's Dance Fitness Classes!! Fi is a trained dance instructor and is launching her own classes, after Jen Harvey left town. Profits from her classes go to local youth and community agency, Youth Alive Trust.
Prices, $8 per adult, $6 student, $4 High Schooler
Every Monday & Thursday.