Get your team of 3-5, year 5-13 players together for the 3 on 3 summer social basketball competition.
All games are half court and reffed.
There are heaps of great prizes up for grabs so get into it this off season!

The Details:
For years 5-13.
$130 Per team.
Games are at Rawhiti Primary school (outdoors) between 3:30 and 6pm on Tuesday afternoons.
From 24th October-5th Dec.
Teams of 3-5 players, mixed age/gender teams are fine.
Games are 13 mins long, 2 per afternoon.
Size 6 balls used for games.

Latest Updates
31 Aug 2017
3 v 3 Registrations are now live for the 2017 Competition. Get your team together and get registered!
13 Dec 2016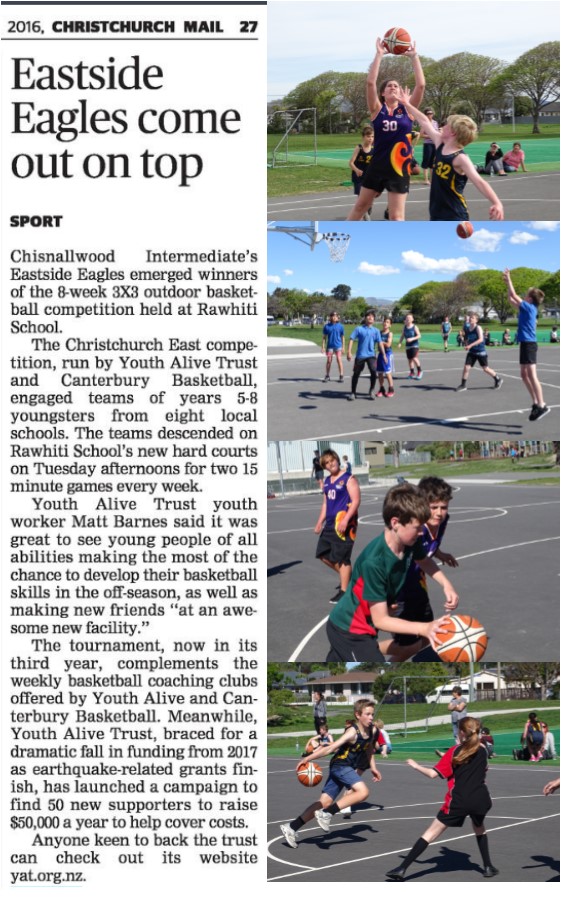 21 Oct 2016
Please click on brochure for the draw and other info for the leader board.
Photos can be found at https://www.facebook.com/media/set/?set=a.1131081206927313.1073741859.115093285192782&type=1&l=6b5c7a989c