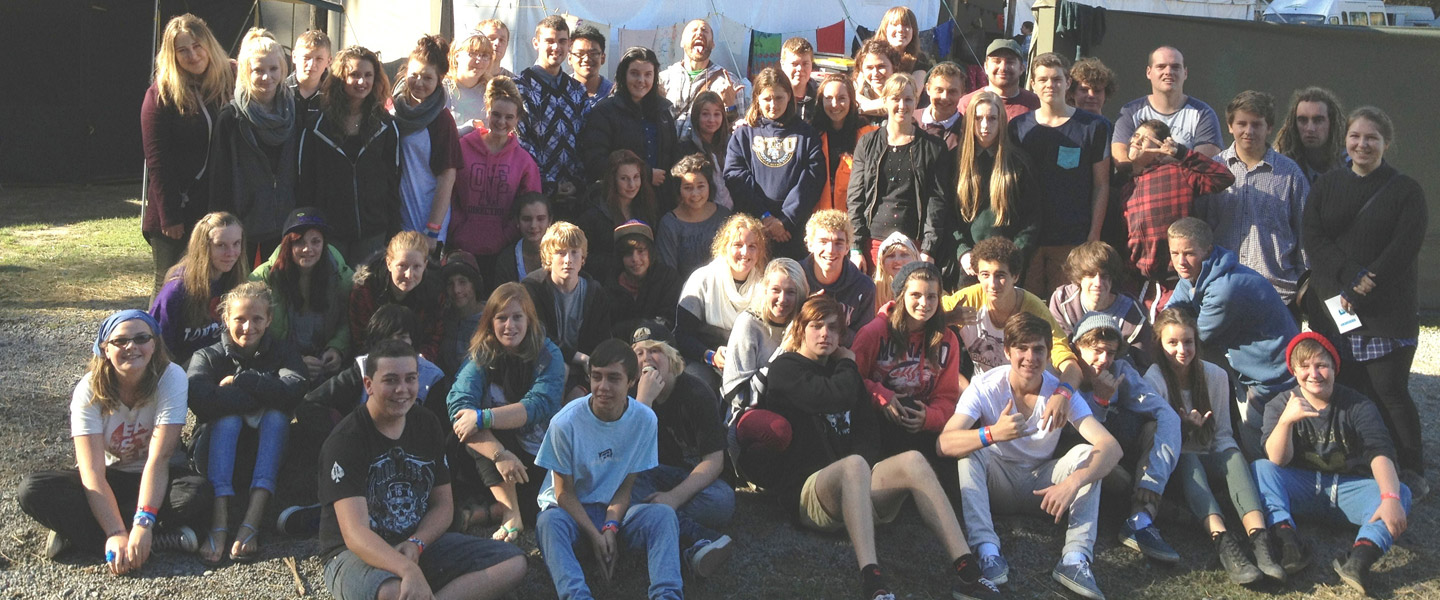 Eastercamp is a massive Christian Youth Camp held just out of Christchurch over the Easter holiday weekend. Its you + your mates, oh and 3500 others from around the south island; all ready to have the best days of their lives! For more info and registering online go to www.eastercamp.org.nz
Latest Updates
5 Feb 2016
Eastercamp 2016 Online Rego's are now OPEN!!!! It's earlier than normal (not part of the normal school holidays) from 24th – 28th March.  Grace Vineyard Beach Campus, Surge and Unity East will be together on the wider Grace site. All the info, for you and your parents is at this link: http://www.eastercamp.org.nz
$155.00 Early-bird : until 5pm Monday 29th of February 2016.
$165.00 Normal-bird : until registrations close – 5pm Friday 18th of March 2016.
(If you're keen to go, but can't afford the full cost, please chat to one of your youth workers asap!)
27 Feb 2015
EasterCamp Promo Video 2015…
19 Feb 2015
Eastercamp 2015
This year we are taking our teenagers to one of the biggest camps in the South Island held at Spencer Park. Once there, we will meet up with another 4500 young people for an epic, crazy, loud, action packed fun, inspiring and thought provoking Easter weekend with a tonne of activities including sports comps, games, live music and so much more!
All registration are done online at: www.eastercamp.org.nz
Please ensure you register with our group:
"Unity East – Grace Vineyard Beach Campus Youth"
Early Bird $145 – Rego'd and paid before Monday 16th March 5pm
Standard Rego $155 – Final registration CUT OFF is Friday 27th March 5pm… NO Exceptions!
If you are unable to pay for all of your fees, CYS offers part sponsorship for camps at the discretion of the administrative staff. For more info on Camp Sponsorships, please speak to Josiah Dayo, Stephen Dodge or Ben Hughes.  We don't want anyone to miss out because of finances.